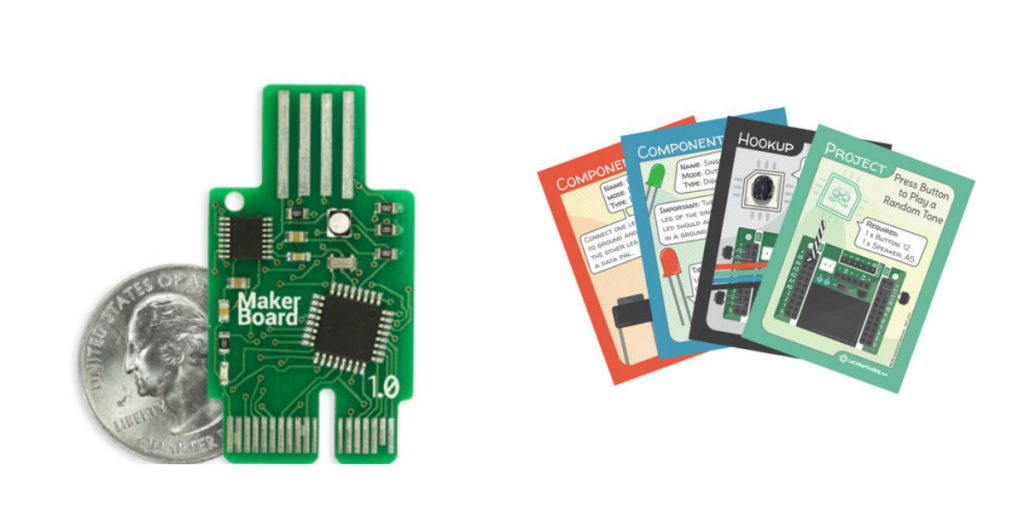 We are very excited to welcome Maker Board in the codebender family!
Designed by Let's Start Coding, Maker Board is ideal for introducing more people to coding via hands-on projects that can take place at home, in the classroom, in camps or clubs.
Let's Start Coding offers guides and lesson plans to empower educators and help them engage their students through project-based learning that strengthens their critical thinking and coding knowledge.
Maker Board plugs directly into a USB port or cable and connects to 'Carrier Boards' on the other side. The carrier boards have ports for 5V electronic components and don't require a breadboard, resistors, or jumper wires to use, making the whole getting started process really easy and simple! You can pick a Maker Board kit from the various kits available and then go on and select a group of projects that you want to work on using some specially designed component cards.
You can go and program your Maker Board on codebender choosing from among 100 available examples and get right away in the world of coding and electronics!