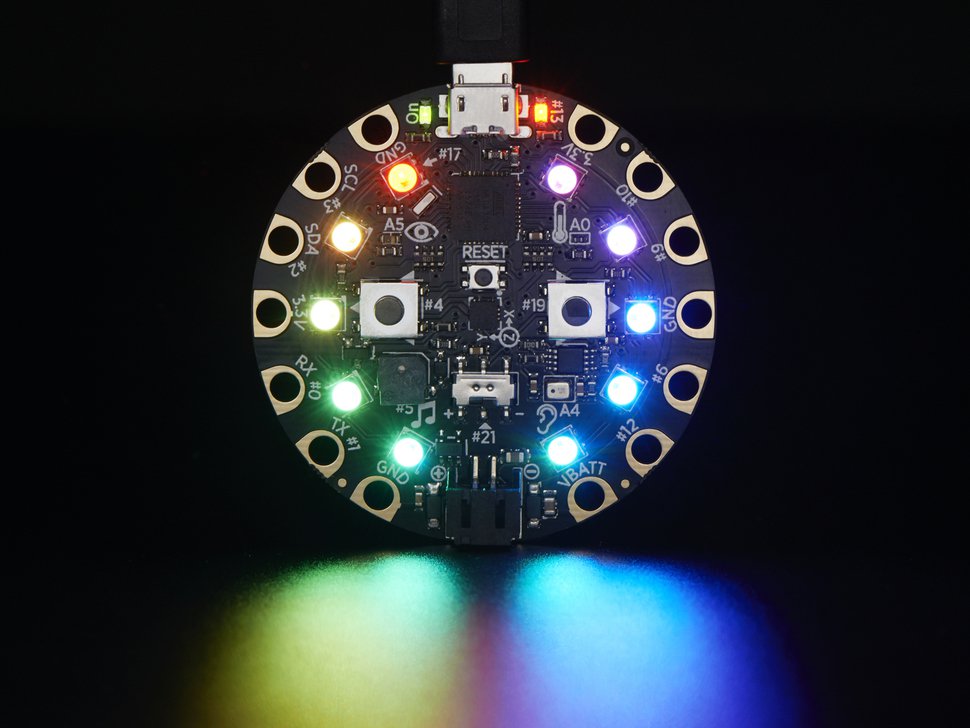 We are thrilled to welcome Circuit Playground in the codebender family!
Manufactured by Adafruit in New York, NY USA! Circuit Playground is an all-in-one board ideal for people who already have a little experience with Arduino and need a means to build and document their projects fast.
Circuit Playground comes with an ATmega32u4 micro-processor, just like the much loved Adafruit Flora, and has various built-in goodies such as NeoPixels, a motion, a temperature and a light sensor as well as a mini speaker. Also, its USB port can act like serial port, keyboard, mouse, joystick or MIDI.Thanks to alligator-clip pads, that can act as capacitive touch inputs, soldering and sewing becomes redundant and the board is ready to be used on the go as it can be charged from USB, a AAA battery pack, or with a Lipoly battery.
Learn more about Circuit Playground and go on and unleash its potential on codebender! You can also check out various code examples on Adafruit's codebender account and the Circuit Playground library on codebender.